Large capacity morgue freezers and coolers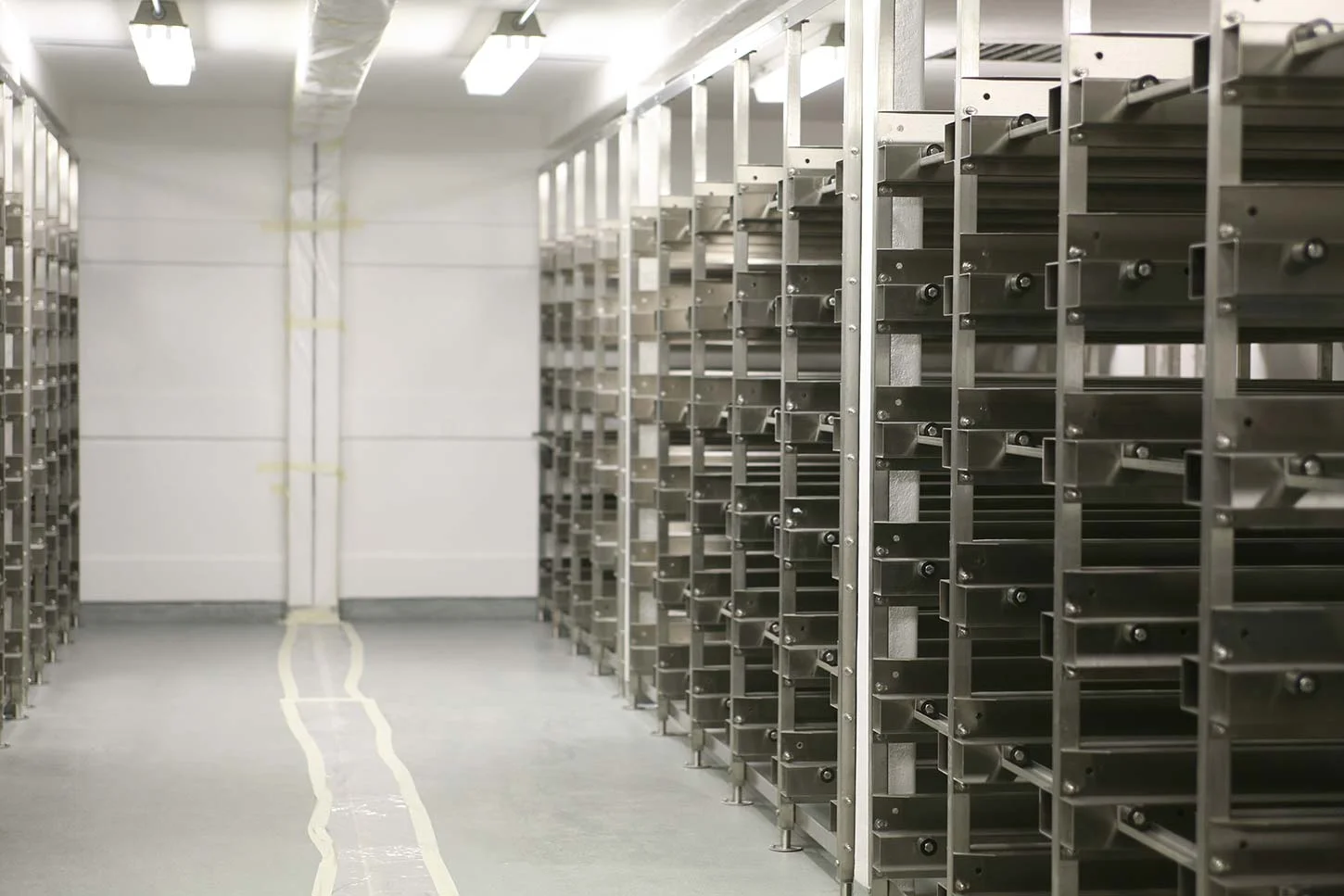 At Polar King International, Inc. we understand the critical importance and sensitivity regarding the storage of the deceased. Mortuary coolers are an essential tool for not only preserving bodies but also to keep internal organs preserved for transplants.
Designed specifically to meet the demanding needs of funeral homes, crematoriums and morgues, Polar King mortuary coolers and freezers are a highly effective method to store bodies, helping to lower energy costs and increase operational performance. With interiors that can be designed to accommodate mortuary roll in carts, caskets, and dressing tables, our mortuary cooler and freezer units help lower funeral costs while offering greater flexibility for both the bereaved and the funeral home.
We also offer PMS color matching at no additional charge, which allows our units to blend in with existing buildings or facilities.
Standard features for funeral home and mortuary coolers and freezers
Anti-microbial interior finish
Seamless fiberglass interior & exterior
Hasp external door lock
Safety release handle
Lockable door latch
Heated door jamb
Magnetic gasket
Door Closer
Sweep Seal
Low Ambient Controls
Defrost Timer
Remote Thermometer
Interior Lighting
Crowned Roof
Morgue freezer storage solutions for funeral homes
Polar King models H812, H814, and H1416 offer larger permanent morgue freezer storage solutions with custom exteriors that can be built to meet your specific unit requirements.
Shelving packages for morgue freezers and coolers
Polar King can provide adjustable vinyl coated shelving or stainless steel shelving for your morgue freezer or cooler. As an optional upgrade, Polar King can also install a heavy duty stationary or removable rack system throughout the interior of your mortuary cooler or freezer. We offer a number of configurations, sizes and styles of shelving and can also customize any shelving requirements that may be needed for your morgue freezers and coolers.
Morgue freezers and coolers design and sanitation
All Polar King mortuary coolers and freezers meet strict sanitation requirements and are NSF approved. We can also fully customize your mortuary cooler or freezer to meet your specific needs and capacity requirements. All of our self-contained mortuary coolers and freezers were designed with seamless fiberglass design to provide a continuous surface free of cracks and crevices, making it easy to eliminate bacteria and moisture.
Looking to Rent a Mortuary Cooler?
Need to rent a mortuary cooler or freezer? Polar Leasing offers mortuary coolers and freezers for all of your temporary cold storage needs.
Contact Us
As always, feel free to contact us if you have any questions about leasing or purchasing a morgue cooler or feezer unit. We look forward to speaking with you.