At Polar King, we believe our loyal customers are our biggest brand advocates. For that reason, anyone who refers a new customer to us that makes a qualifying purchase will receive a referral reward of $500. Polar King's referral program is our gesture of gratitude for spreading the word about our outdoor fiberglass walk-in freezers and walk-in coolers.

Walk-in Coolers, Freezers, and Combination Units
Deliver Pre-wired and Ready to Operate, No On-site Assembly Required
Designed & Engineered Specifically for Outdoor Use
100% Seamless Fiberglass Design
Color Matching Available
NSF Approved
Energy Saving Economical Operation
Here's how it Works:
A $500 reward will be paid to customers, dealers, or anyone who sends us referrals. Anyone providing a qualified referral will receive a $500 referral reward. Once your referral buys one of our walk-in freezer or refrigeration units, we will send you a check directly from Polar King International. A qualified referral is merely a new contact that purchases a walk-in unit within 6 months of you passing them off to us. Simply provide your referral with our toll-free number (866) 686-9477 and tell them to mention that you referred them to us. You can also have them contact your sales representative directly.  
Simply call 866-686-9477 and mention the Polar King Referral Program. You Polar King Sales Representative will handle the rest.
Once your referral purchases a Polar King walk-in or refrigerated trailer, we will send a check directly to you.
A qualified referral is a purchase of a Polar King walk-in or refrigerated trailer within six months of contacting your Polar King Sales Representative.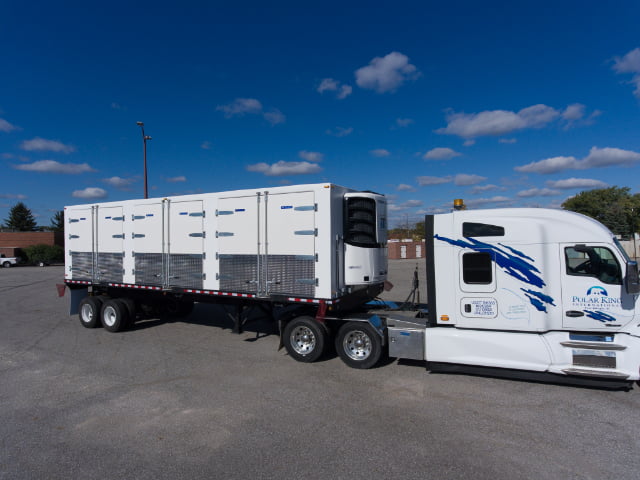 About Polar King
As the industry's #1 manufacturer of seamless fiberglass outdoor walk-in coolers and commercial walk-in freezers, Polar King units are designed to endure even the most rugged conditions and climates. All Polar King commercial walk-in coolers and outdoor walk-in freezers are delivered fully assembled and require only a simple electrical connection to put them into operation. With a 100% seamless fiberglass design, Polar King offers the industry's only one-piece, outdoor unit. To learn more about the fiberglass advantage, or for more information, call 866-686-9477 or visit www.polarking.com.