Polar King International, Inc., announces the release of a new education industry report that offers a first-hand account into how school leaders and administrators should rethink their cold storage solutions to best service their students while also saving on energy savings. 
Polar King Releases Education Industry Report 
"Trends and Innovations in Walk-In Cold Storage for Educational Settings," written by Polar King regional sales manager Dan Parsenow, shares valuable insights into emerging trends and innovations in walk-in cold storage solutions tailored for educational settings.  
Decision-makers can leverage this information to align their specific needs with available options. By making informed investment decisions that prioritize efficiency and reliability, schools can capitalize on buying power to procure food items in bulk to save on delivery fees and take advantage of commodity availability. 
Click here to download "Trends and Innovations in Walk-In Cold Storage for Educational Settings."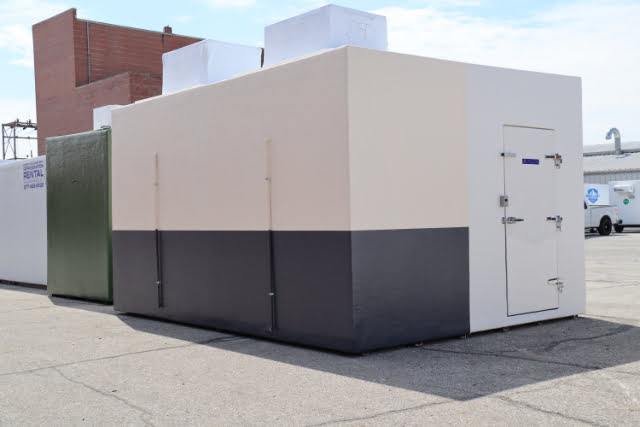 Parsenow is available for any additional questions or follow-up that might interest you based on this report, or about cold storage, in general.  
To learn more about Polar King, visit polarking.com. 
About Polar King International 
The introduction of the Polar King outdoor walk-in freezer into the food service industry was the result of three generations of walk-in refrigeration technology and experience. Polar King's fiberglass, one-piece walk-in cooler is the natural evolution of the walk-in cold storage industry from the conventional metal panel constructed unit. In early 1982, Polar King began operations by constructing and shipping walk-ins from a modest 12,000 sq. ft. facility in New Haven, Indiana. As demand grew for outdoor fiberglass commercial walk-in coolers and commercial walk-in freezers grew, production was moved to a 204,000 sq. ft. facility located in Fort Wayne, Indiana. For 40 years, Polar King has provided thousands of walk-ins to single unit operators, chain restaurants, schools, health care facilities, government agencies and many other industries requiring dependable outdoor walk-in refrigeration. For more information, visit polarking.com or contact Polar King, 4424 New Haven Ave, Fort Wayne, IN 46803 USA at (888) 647-8231.