Polar King International, Inc. announces that company representative Patrick Smith will be demonstrating the company's seamless fiberglass walk-in cooler and freezer units at the 2018 International Military Community Executives' Association (IMCEA) Tradeshow. This event runs in conjunction with the Air Force Food and Beverage Training Workshop and takes place August 9th in San Antonio, TX at the Wyndham Riverwalk. As a civilian vendor, Polar King will be providing product information and demonstrations at booth 98.
IMCEA is an international organization designed to advance and improve the quality of life for U.S. Military personnel and their families. The mission of the association is to assist individual morale, welfare, recreation, and services programs. IMCEA also provides several workshops and training sessions for activity managers to develop state-of-the-art techniques and management skills. In addition to regular members from the Army, Air Force, Navy, Marine Corps, and Coast Guard, IMCEA tradeshows bring together manufacturers and other vendors, both large and small, that serve the military and military personnel needs.
Polar King International General Services Administration (GSA) Contract No: GS-07F-003GA. Air Force Non Appropriated Funds (AFNAF) Contract No: F41999-07-D-6060.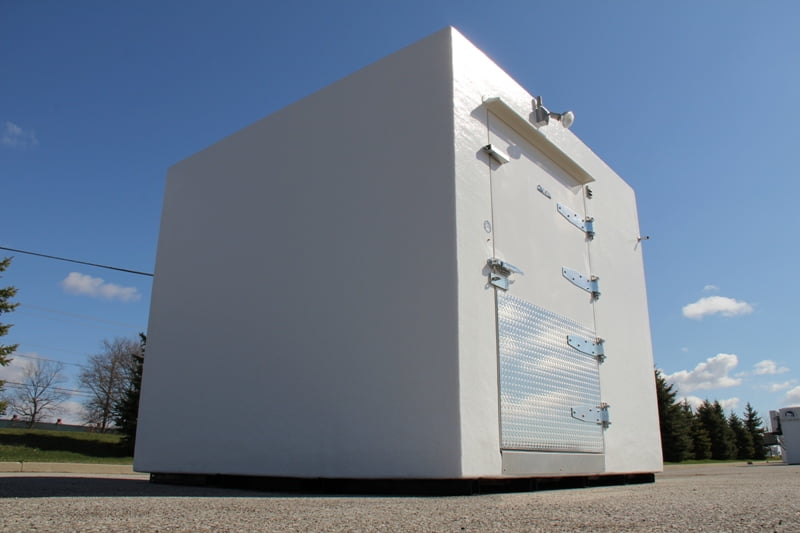 About Polar King
As the industry's #1 manufacturer of seamless fiberglass outdoor walk-in coolers and walk-in freezers, Polar King units are designed to endure even the most rugged conditions and climates. All walk-in coolers and freezers are delivered fully assembled and require only a simple electrical connection to put them into operation. With a 100% seamless fiberglass design, Polar King offers the industry's only one-piece, outdoor unit. Polar King also gained Miami-Dade County product control approval. This means all walk-in products are designed to comply with the high-velocity hurricane zone of the Florida building code. Miami-Dade NOA No. 16-1018.10. To learn more about the fiberglass advantage, or for more information, call 888-647-8231, visit www.polarking.com, or stop by booth 98.