Polar King to Exhibit Walk-in Cold Storage Solutions at Leading Zoos and Aquarium Conference. Polar King International, Inc., will showcase a walk-in freezer/refrigerated cold storage unit at this week's 2023 Association of Zoos and Aquariums (AZA) Annual Conference in Columbus, Ohio. The show, hosted by the Columbus Zoo and Aquarium, runs Sept. 9-14.
Polar King to Exhibit Walk-in Cold Storage Solutions at Leading Zoos and Aquarium Conference
Polar King will be located at Booth No. 617, where a 5' x 7' outdoor refrigerated or freezer walk-in unit will be exhibited. Polar King president Dave Schenkel says model is widely utilized by zoos, nature centers and aquariums around the country.
"Polar King is delighted to participate at the AZA Annual Conference. We love nature and wildlife, and after all, we have a polar bear as a logo," Schenkel says. "Jokes aside, our units are an ideal fit for food storage for animals, and we want to assure zookeepers and other members of the animal care and management community that Polar King walk-in units are great for helping their needs."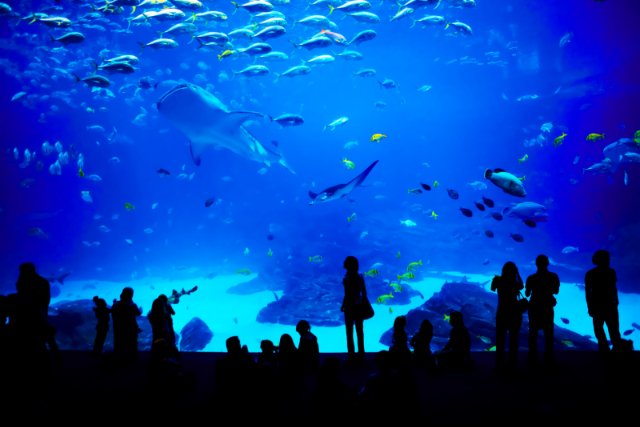 Regional sales managers Dan Parsenow and Patrick Smith will represent Polar King at its booth to learn from animal management experts and answer their questions.
Polar King offers electric ground-resting outdoor walk-in freezer and refrigerator units that are delivered preassembled and ready to operate with a simple electrical connection. Polar King's 100% seamless fiberglass design provides a continuous surface with rounded insulated corners to promote a sanitary environment.
To learn more about the Association of Zoos and Aquariums, visit aza.org/. For more information about Polar King and its walk-in units, call (888) 647-8231 or visit www.polarking.com.
About Polar King International 
The introduction of the Polar King outdoor walk-in freezer into the food service industry was the result of three generations of walk-in refrigeration technology and experience. Polar King's fiberglass, one-piece walk-in cooler is the natural evolution of the walk-in cold storage industry from the conventional metal panel constructed unit. In early 1982, Polar King began operations by constructing and shipping walk-ins from a modest 12,000 sq. ft. facility in New Haven, Indiana. As demand grew for outdoor fiberglass commercial walk-in coolers and commercial walk-in freezers, production was moved to a 251,200 sq. ft. facility located in Fort Wayne, Indiana. For 40 years, Polar King has provided thousands of walk-ins to single-unit operators, chain restaurants, schools, health care facilities, government agencies, and many other industries requiring dependable outdoor walk-in refrigeration. For more information, visit polarking.com or contact Polar King, 4424 New Haven Ave, Fort Wayne, IN 46803 USA at 877-224-8674.