Hurricane season is from June to November, and it can cause a lot of damage, depending on the strength of the hurricane. It's especially difficult to make sure that perishable food items are stored safely during a hurricane. If you're a vendor of perishable foods such as fruits, vegetables, grains, meat, etc., you'll need a safe and secure location where you can store your goods.
There are several opportunities to protect your business so you can minimize your losses from a hurricane. Don't let 2022's upcoming hurricane season result in your company suffering financial damages. Early preparation can help to prevent business disruption and losses.
Create a Hurricane Season Recovery Plan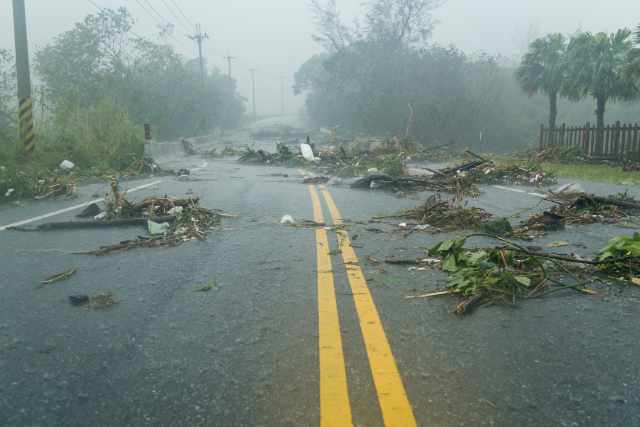 If a hurricane is forecast in your area, you will need to have a recovery plan that can be quickly implemented. Your recovery plan should contain all necessary contact information for emergency responders and establish evacuation routes. When you have a clear idea of how to restore and continue your business, you're less likely to be faced with a sense of failure after the storm.
The Calm Before the Storm
You should always prepare for potentially devastating weather, such as hurricanes. There are things you can do to mitigate the damage a hurricane might cause to your facility and products. Once you have time to plan ahead and identify the potential impact of weather events, you will be able to better protect your facility and products.
Preventing Damage This Hurricane Season
Sufficient inventory management can make it easier to keep your facility safe during a disaster. Consider keeping a complete inventory and create a strategy to minimize losses in the event of a storm or power outage. The list will also help your insurance company account for losses caused by the disaster.
These are some other ways to ensure your storage space is protected during a hurricane:
Focus on long-term food storage
Determine if your business is in a mandatory evacuation zone
Determine how you will choose to floodproof your business, especially if your business is located in a flood zone
Why Choose Polar King?
Polar King walk-in coolers and freezers are Miami-Dade Approved. By satisfying the standards for compliance with the Florida Building Code and Miami-Dade County, Polar King coolers and freezers are accepted for use in high-velocity hurricane zones. Compliance with the Miami-Dade County building code further demonstrates the quality of the seamless construction methods used to manufacture Polar King walk-in units.