Fresh produce, like other perishable goods such as meat and poultry, are required to be held at consistent temperatures during transport and for delivery. Safely storing and delivering sensitive fruits and vegetables is critical in order to prevent contamination and the growth of harmful bacteria.
Fresh Produce Delivery
Polar King Mobile refrigerated trailers are the ideal solution for transporting fresh produce or other temperature-sensitive products. Each unit is constructed with a 100% seamless fiberglass design that provides a continuous surface, promoting a sanitary environment.
NSF-approved
Available Sizes 6'x8', 6'x12', & 6'x16'
0°F to 50°F Temperature Range
110V/15Amp Electric
NATM Approved
Antimicrobial Interior
To ensure sanitary conditions, Polar King Mobile refrigeration units feature an antimicrobial gel coat on the interior. This coating is intended to protect surfaces from germs and microbes, while also maintaining interior air quality.
Food Safety Modernization Act (FSMA)
The Food Safety Modernization Act (FSMA) focuses on maintaining food safety that involves transporting produce in refrigerated trailers. The act, under the direction of the U.S. Food and Drug Administration (FDA), requires vehicles transporting products such as fruits and vegetables to adhere to strict regulatory standards. The goal of the act is to prevent illnesses related to contaminated food.
"FSMA aims to ensure the U.S. food supply is safe by shifting the focus to preventing contamination of the food supply, rather than responding to it."
Major Elements of FMSA:
Preventive Controls
Inspection and Compliance
Imported Food Safety
Response
Enhanced Partnerships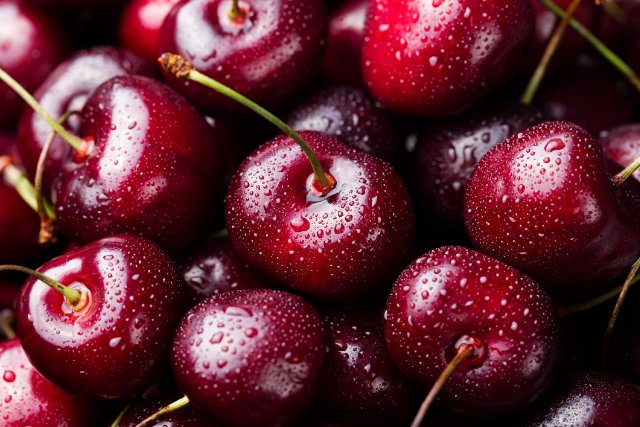 Diana Gregory Outreach Services and Gregory's Fresh Market
Gregory's Fresh Market, a division of Diana Gregory Outreach Services, is a one-aisle mobile produce market which operates in senior communities without easy access to healthy food. The nonprofit organization utilizes educational programs to increase senior understanding and acceptance of making healthy food choices.
Increases the availability of fresh locally grown fruits and vegetables for seniors and veterans in under-served areas.
Addresses the life-debilitating health risks within the low-income senior community and embraces more healthy life choices.
Teaches nutrition and exercise habits for a healthy lifestyle.
Gregory's Fresh Market is working to restore meaningful food access and eliminate health disparities in under-resourced communities. Participants in Gregory's Fresh Market not only have access to fresh produce but also can participate in educational programs that teach simple solutions for healthy cooking, healthy eating, and incorporating appropriate fitness.
Outreach Programs Offered by Gregory's Fresh Market
Diana Gregory Outreach Services offers the following programs with the Farmers Market under the Gregory's Fresh Market brand:
Seniors on the Move – Nutrition and Fitness Education
Nourishing Seniors – Interactive Workshops that Teach Healthy Eating and Lifestyles
Veggies for Veterans – Homeless Veterans Receive Fresh Fruits and Vegetables as well as Nutrition Education
Grandparents Raising Grandchildren – Nutrition Education and Healthy Cooking Classes
Gregory's Fresh Market Farm – Our ¼ acre community farm provides locally grown produce to seniors and veterans.
Nutrition for the Holidays – Over 2,000 seniors receive bags of fresh fruits and vegetables.
About Polar King Mobile Fresh Produce Delivery
Polar King Mobile was founded in 2020 to provide North America with its first affordable, small, refrigerated trailer solution. The company's refrigerated and freezer trailers, engineered specifically for outdoor and over-the-road use, feature a 100% seamless fiberglass design with a continuous surface. Polar King Mobile trailers are used by single-unit operators, chain restaurants, schools, health care facilities, government agencies and many others requiring dependable outdoor refrigeration. For more information, visit polarkingmobile.com or call (866) 586-2051. Polar King Mobile is located at 4410 New Haven Ave Suite A, Fort Wayne, IN 46803 USA.