On-site cold storage units, such as walk-in coolers and freezers, play a vital role in a wide range of industries. In addition to preventing food and beverage products from spoiling prematurely, they are used to protect temperature-sensitive goods in the electronics, petrochemical, and pharmaceutical industries. While investing in efficient cold storage is critical, the question remains should you buy or rent a unit.  Let's look at the benefits of buying vs. renting so you can make the best decision for your business. 
Buying vs. Renting: What's the Difference?
When you buy a walk-in cooler or freezer, it's yours. You own it outright and can do with it as you please. That means if you need to make any modifications or repairs, you can do so without having to get permission from the rental company. On the other hand, when you lease a walk-in, you're essentially renting it for a set period.
The Pros of Buying a Walk-in Cooler or Freezer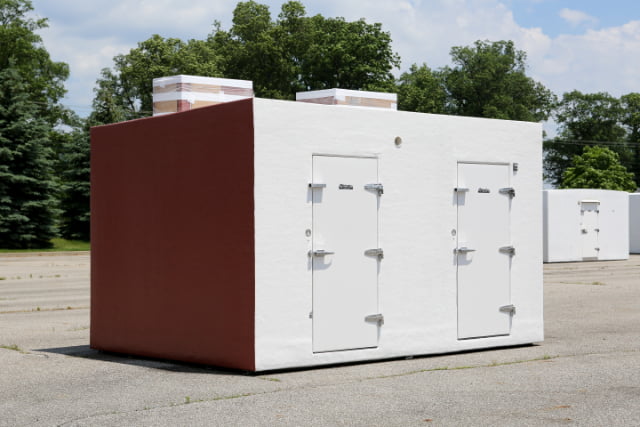 You'll own the equipment outright.
Custom features and accessories. If you buy a cooler or freezer, you can customize it to meet your specific needs.
You'll be free to make changes/upgrades as you see fit.
You won't have to worry about returning the equipment when your rental term is up.
You may be able to take advantage of tax breaks by owning the equipment.
You'll have peace of mind knowing that you won't have to make another large payment down the road when your lease is up.
You may be able to get a better interest rate on a loan if you're buying rather than leasing.
You can choose the model/brand/size that's right for your needs without having to worry about what's available for rent.
If you ever need to move, you can take your walk-in cooler or freezer with you.
The Pros of Renting a Walk-in Cooler or Freezer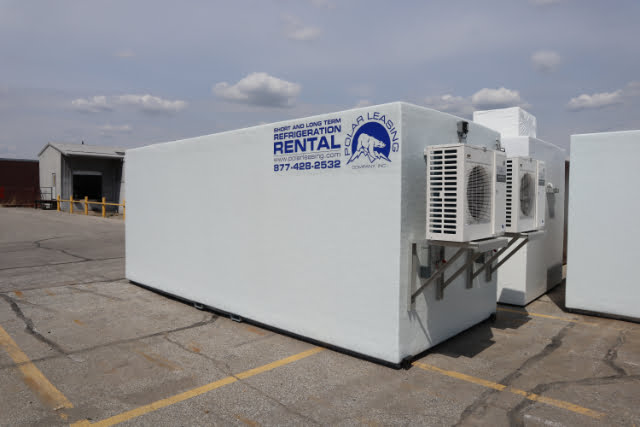 You won't have to make a large down payment upfront since you're only renting the equipment.
You may get lower monthly payments by renting rather than buying.
You won't have to worry about maintaining or repairing the equipment since it will be covered under your lease agreement.
If you need a larger unit at some point, you can usually upgrade your leased unit without much hassle.
You can return the equipment at the end of your lease without any further obligation. This can be helpful if your business needs change or if you no longer need the equipment for some reason. Renting also provides flexibility in terms of timing since you can usually sign a short-term lease agreement if needed.
Another advantage of renting is that you won't have to worry about reselling the equipment down the road if you no longer need it since you can simply return it at the end of your lease term.
If you rent from a reputable company, they should be able to provide replacement units quickly in case of an unexpected failure or other issues with your leased unit.
Conclusion: Buying vs. Renting  
As you can see, there are pros and cons to both buying and renting a walk-in cooler or freezer. The best option for your business will depend on numerous factors, including a budget, long-term needs, flexibility, etc. If you still aren't sure which route is best for your business, reach out to our team today, and we'll be happy to help you make the best decision for your needs.
About Polar King International
The introduction of the Polar King outdoor walk-in freezer into the foodservice industry was the result of three generations of walk-in refrigeration technology and experience. Polar King's fiberglass, one-piece walk-in cooler is the natural evolution of the walk-in cold storage industry from the conventional metal panel constructed unit. In early 1982, Polar King began operations by constructing and shipping walk-ins from a modest 12,000 sq. ft. facility in New Haven, Indiana. As demand grew for outdoor fiberglass commercial walk-in coolers and commercial walk-in freezers, production was moved to a 204,000 sq. ft. facility located in Fort Wayne, Indiana. For 40 years, Polar King has provided thousands of walk-ins to single unit operators, chain restaurants, schools, health care facilities, government agencies and many other industries requiring dependable outdoor walk-in refrigeration. For more information, visit polarking.com or contact Polar King, 4424 New Haven Ave, Fort Wayne, IN 46803 USA at (877) 224-8674.