Polar King International, Inc. announces that its entire refrigeration department recently earned North American Technician Excellence (NATE) certifications through The Harris Products Group, ensuring all Polar King equipment and services meet selective criteria for superior brazing. 
The refrigeration staff completed the intensive brazing certification this summer. Each employee gained proficiency in complex brazing techniques used to prevent refrigeration leaks which can occur with standard brazing and result in wasted time and money. 
Harris Products Group NATE Brazing Certification   
"Polar King prioritizes quality when it comes to our products and construction processes. That's why we invest heavily in our staff to provide them with ongoing education and access to certification programs to enhance their talents," says Polar King President Dave Schenkel. "The brazing methods taught by Harris Products Group (NATE) take advantage of better technologies, improving end-products and reducing future service issues." He adds, "As a result of Implementing 'The Perfect Flame, by Harris,' our team now uses ideal torch settings for each type of joint we braze, including different fuel sources."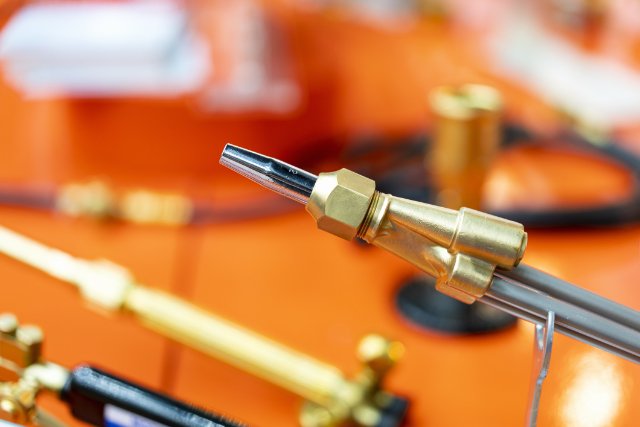 "The Perfect Flame" Brazing device is offered by The Harris Products Group, which Polar King selected due to their total scope of products, training, and service. "The Perfect Flame" is a proven system for repetitive, high-volume, hand-held brazing applications that removes flame variability for production brazing.  
Polar King quality manager Greg Rosenfeld says, "Meeting the stringent requirements for the Harris/ NATE certifications is another substantiation of our quality commitment." 
Rosenfeld adds, "All companies under the Polar King International umbrella are passionate about continuous improvement. We are proud of our employees and the hard work they put in to earn this important certification." 
For more information about Polar King, visit www.polarking.com, or call (877) 224-8674. 
About Polar King International
The introduction of the Polar King outdoor walk-in freezer into the foodservice industry was the result of three generations of walk-in refrigeration technology and experience. Polar King's fiberglass, one-piece walk-in cooler is the natural evolution of the walk-in cold storage industry from the conventional metal panel constructed unit. In early 1982, Polar King began operations by constructing and shipping walk-ins from a modest 12,000 sq. ft. facility in New Haven, Indiana. As demand grew for outdoor fiberglass commercial walk-in coolers and commercial walk-in freezers, production was moved to a 204,000 sq. ft. facility located in Fort Wayne, Indiana. For 40 years, Polar King has provided thousands of walk-ins to single unit operators, chain restaurants, schools, health care facilities, government agencies, and many other industries requiring dependable outdoor walk-in refrigeration. For more information, visit polarking.com or contact Polar King, 4424 New Haven Ave, Fort Wayne, IN 46803 USA at (877) 224-8674.