Polar King offers both walk in cold rooms and controlled environmental rooms for use in the medical and pharmaceutical industries. Each of our cold rooms provides accurate and specific controls of the temperature and humidity as well as air quality. Polar King cold rooms are walk-in cooler and freezer units that are specifically designed for the storage of temperature critical pharmaceutical products, samples, and specimens. With standard units available as well as fully customized units, Polar King can provide you with the flexibility and accuracy needed in the pharmaceutical industry. 
Temperature and Humidity Controls
Seamless Insulation and Door Package
Temp range from -10°F to 45°F
Temperature Mapping and Recording
With the strict humidity and temperature requirements for pharmaceutical products, reliable refrigeration units are needed to protect the integrity of stored materials as well as the effectiveness and quality of medications. The temperature control system of Polar King cold rooms is designed to enable the management of both the inside temperature as well as humidity levels. Each cold room manufactured by Polar King is optimized to sustain a constant temperature throughout the unit with ranges from 45 degrees down to -10 degrees.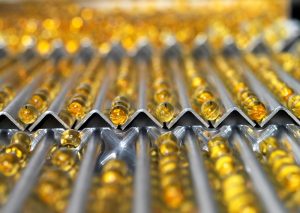 Custom Layout Options
3-Phase Electrical
Digital Thermometer with Temperature Alarm
Interior and Exterior Door Ramps
Shelving Package
Custom Exterior Finish
54" Door Availability
Door View Window
Exterior Lighting
Glass Display Doors
Reinforced Floor Load
Interior Bumper
Ensure a Successful Work Environment with Polar King Walk In Cold Rooms.
Polar King is an NSF certified company that follows the strict standards and procedures imposed by the organizational guidelines. All cold room units go through extensive testing above 175° F to ensure operational performance and temperature retention. This guarantees the integrity of medical product products stored regardless of the weather climate. Polar King's 100% seamless fiberglass design provides a continuous surface which keeps the insulated structure completely intact; free of moisture damage and bacteria formation. Plus, an anti-microbial finish is used on the interior to further ensure a sanitary environment.
Standard Equipment for Polar King Cold Rooms:
Seamless Fiberglass Interior/Exterior
Safety Release Handle
Lockable Door Latch
Close Assist Hinges
Low Ambient Controls
Interior Lighting
Remote Thermometer
Heavy Duty Non-Skid Floor