The entire staff of the Polar King International, Inc. refrigeration department has fulfilled requirements set forth by the U.S. Environmental Protection Agency (EPA) for 608 Reclamation Certification, according to an announcement by company president Dave Schenkel.
Polar King Earns EPA Section 608 Certification
EPA Section 608 is a certification program established under the Clean Air Act to ensure that individuals who work with refrigeration and air conditioning systems are properly trained and certified to handle refrigerants in an environmentally responsible manner. 
Polar King service manager Gary Cooper says, "It was an honor to proctor this important course. This certification offers great value to not only the company as a whole but the individual technicians as well. Moreover, this certification reflects Polar King's unwavering commitment to environmental and safety protection."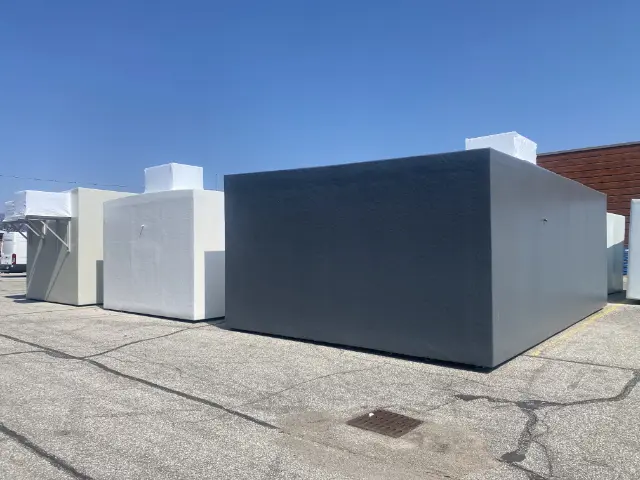 Eleven employees took part in this critical training program, including Russel Gindelberger, Drew Guise, Gary Kemper, Kolin Lassiter, Matt Rejak, Nate Roof, James David (JD) Snyder, Barry Sporrer, Max Tippmann, Noah Tippmann, and Jessica Perfitt.  
This is the second certification the Polar King refrigeration department has earned within the last year. In August 2022, the department achieved North American Technician Excellence (NATE) certification through the Harris Product Group. This certification ensures all Polar King equipment and services meet selective criteria for superior brazing, the process by which two metals are joined together. 
For more information about Polar King, call (888) 647-8231, or visit www.polarking.com.
About Polar King International
The introduction of the Polar King outdoor walk-in freezer into the foodservice industry was the result of three generations of walk-in refrigeration technology and experience. Polar King's fiberglass, one-piece walk-in cooler is the natural evolution of the walk-in cold storage industry from the conventional metal panel constructed unit. In early 1982, Polar King began operations by constructing and shipping walk-ins from a modest 12,000 sq. ft. facility in New Haven, Indiana. As demand grew for outdoor fiberglass commercial walk-in coolers and commercial walk-in freezers, production was moved to a 204,000 sq. ft. facility located in Fort Wayne, Indiana. For 40 years, Polar King has provided thousands of walk-ins to single-unit operators, chain restaurants, schools, healthcare facilities, government agencies, and many other industries requiring dependable outdoor walk-in refrigeration. For more information, visit polarking.com or contact Polar King, 4424 New Haven Ave, Fort Wayne, IN 46803 USA at (888) 647-8231.