Polar King International announces that 10 of its employees have recently earned certification in "Perfect Flame" brazing, a specialized skillset provided by North American Technician Excellence (NATE).
10 Polar King Employees Earn 'Perfect Flame' Brazing Certification
"This accomplishment underscores Polar King's unwavering commitment to maintaining rigorous product quality and construction standards," says Kevin Wilson, Director of Refrigeration, Engineering, and Research and Development at Polar King. He adds, "This is the second consecutive year that a class of Polar King employees has achieved NATE certification through the Harris Products Group."
According to Wilson, this certification equips the team with the precise skills required to ensure adherence of all Polar King equipment and services to the exacting standards of superior brazing—a pivotal process that seamlessly unites two metals. This training is particularly crucial, given the "Perfect Flame" advanced techniques effectively prevent refrigeration leaks, a common challenge associated with conventional brazing methods.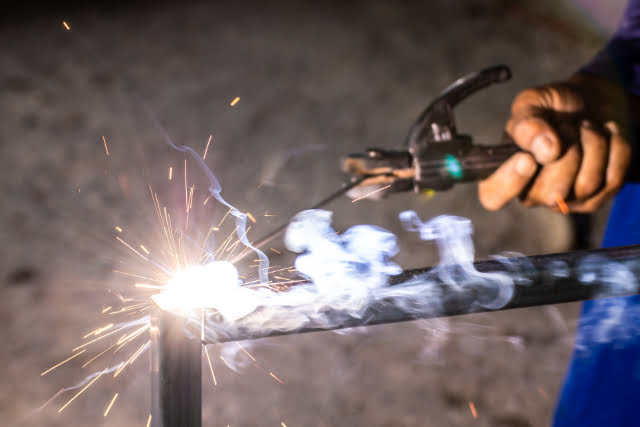 "I firmly believe in the principle of continuous improvement," says Wilson. "Our product quality is paramount, and delivering ongoing education to our workforce on the most innovative construction techniques is essential for providing superior products to our valued customers."
The 10 employees who successfully completed the 2023 certification program include Russell Gindelberger, Tom Goodman, Drew Guise, David Hindle, Joe Just, Gary Kemper, Duane Keough, Kolin Lassiter, Nate Roof, and Max Tippmann.
Polar King manufactures electric ground-resting outdoor walk-in freezer and refrigerator units that are preassembled and operate using a simple electrical connection. The units offer a 100% seamless fiberglass design that promotes a sanitary environment with a continuous surface and rounded insulated corners.
To learn more about Polar King and its lineup of walk-in units, call (888) 647-8231 or visit polarking.com.
About Polar King International 
The introduction of the Polar King outdoor walk-in freezer into the food service industry was the result of three generations of walk-in refrigeration technology and experience. Polar King's fiberglass, one-piece walk-in cooler is the natural evolution of the walk-in cold storage industry from the conventional metal panel constructed unit. In early 1982, Polar King began operations by constructing and shipping walk-ins from a modest 12,000 sq. ft. facility in New Haven, Indiana. As demand grew for outdoor fiberglass commercial walk-in coolers and commercial walk-in freezers, production was moved to a 251,200 sq. ft. facility located in Fort Wayne, Indiana. For 40 years, Polar King has provided thousands of walk-ins to single-unit operators, chain restaurants, schools, health care facilities, government agencies, and many other industries requiring dependable outdoor walk-in refrigeration. For more information, visit polarking.com or contact Polar King, 4424 New Haven Ave, Fort Wayne, IN 46803 USA at 877-224-8674.