https://www.youtube.com/watch?v=rDq5Ts1_z9I
Fiberglass Advantage
Withstand the Elements
A seamless exterior assures economical operation even in the most intense heat. Tested above 175°F, Polar King's fiberglass design is the perfect fit for warm weather climates.
The inherent strength of fiberglass allows a Polar King unit to withstand blowing debris and abuse associated with heavy thunderstorms.
Saltwater can be a real challenge for operations near the coast, especially when dealing with a metal walk-in. Because fiberglass does not rust, dent or corrode, this problem is eliminated.
Even heavy snow is no match for a Polar King. The roof can be rated to withstand a snow load of up to 100 lbs. per sq./ft. Because of Polar King's construction, there is no need for steel framing.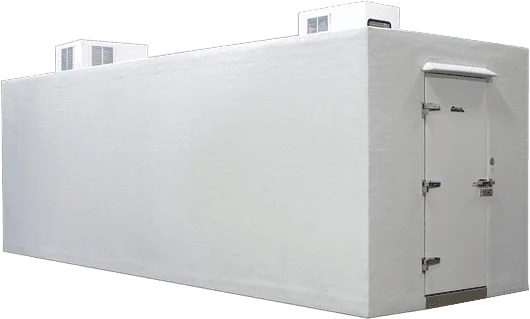 Polar King walk-in cooler units are designed and engineered specifically for outdoor use. Every refrigeration unit is built to withstand the elements and to maintain its efficiency as outdoor conditions change. With thousands of units being used across the country and around the world, Polar King units offer worry-free operation under the worst conditions. From the intense sun of Arizona to the bitter cold of Alaska; no climate is stronger than a Polar King.
Polar King's 100% seamless fiberglass design provides a continuous surface which keeps the insulated structure completely intact; free of moisture damage and bacteria formation. Plus, all of the interior corners are rounded to further ensure a sanitary environment. The NSF approved flooring system provides a non-slip durable finish; which greatly reduces the risk of slips and falls. With the unit being completely seamless, it can easily be cleaned with a hose; without damaging the insulation.
Compare Us
Comparing walk-in cooler and freezer units can be a tedious exercise, as most walk-ins on the market are very similar and are constructed of insulated foam panels sandwiched between two pieces of metal. However, when compared to Polar King's patented fiberglass construction, the comparative difference has been very clear for over 25 years.
Outdoor walk-in coolers and freezers operate under a high temperature differential (TD), making resistance to heat and moisture critical factors to consider when choosing an outdoor walk-in. The materials and design used to build the walk-in will dictate the unit's ability to offer long-term reliable operation.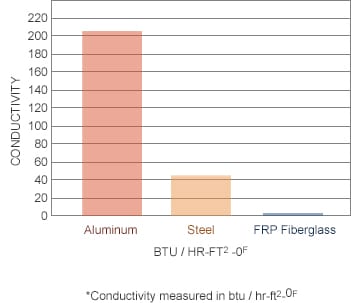 Polar King's fiberglass exterior design absorbs very little heat because of its natural properties against conductivity. Conventional metal and steel exteriors are actually conductors, thus absorbing and storing much of the heat. This requires the refrigeration system to work overtime; causing maintenance issues, increased electricity consumption and ultimately reducing its longevity.
In a comparative analysis, Polar King proves to be far superior to Aluminum and Steel at only 0.04 BTUs.
Learn More
Highly Customized
Polar King provides the unique ability to manufacture highly customized refrigeration solutions beyond the typical foodservice application. Our highly customized walk-ins can be designed with minimal limitations; much like the construction of a new building or home. If you can think of it, we can probably do it.
From intricate test chambers to morgues, we've designed and built some of the most highly customized refrigeration applications in the world. Polar King's experienced staff of engineers and refrigeration expert's work together to design the most practical solution to your specific needs. With over 200 years of combined experience in the field and the very latest technologies in design and manufacturing, you've come to the right place for a highly customized application.
Reduce On-site Labor Costs
Attractive Exterior Finishes
Sanitary NSF Approved Interior
Eliminate Costly Steel Structures
Twelve-Year Structural Warranty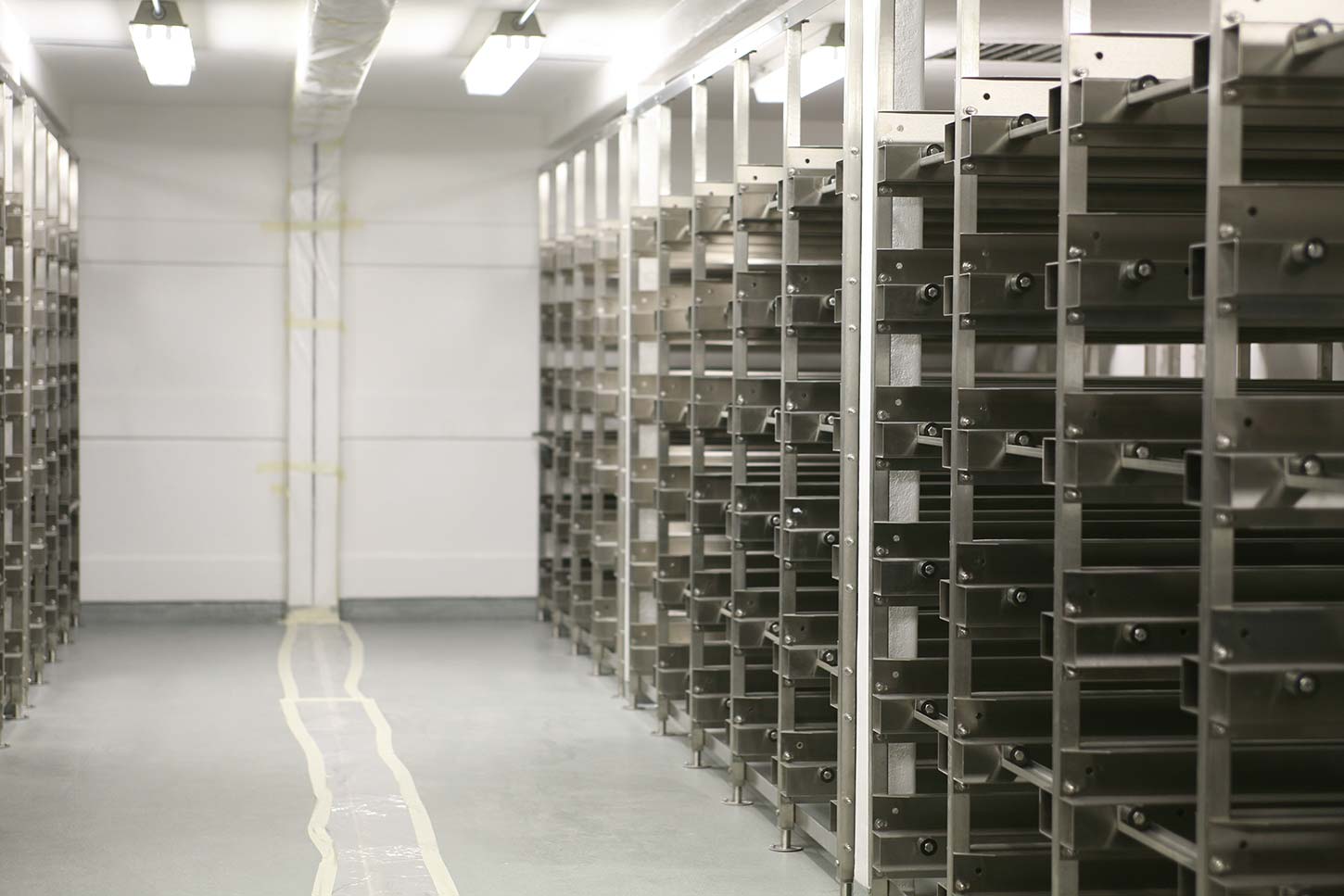 Restaurants
Walk-in coolers and freezers provide outside solutions to inside storage problems, in both stand-alone and through-wall applications.
See restaurants
Beer/Keg Coolers
Polar King's walk-in keg and beer coolers can be customized to accommodate any taproom, brewery or beer cave need.
See beer coolers
Medical/Pharmaceutical Cold Rooms
Temperature-controlled environmental and walk-in cold rooms specifically designed for the storage of pharmaceutical products, samples and specimens.
See cold rooms
What Our Customers Are Saying
"Just a short note to let you know that I am very pleased with my Polar King freezer. It has given us no problems at all. It holds temperature perfectly and looks great from the outside. Thanks so much for all of your help."

Dale J. Schrock

Dairy Queen of Pontiac, Pontiac, IL
"We have been so happy with our new walk-in. The glass display doors that we have has helped make product rotation very simple. Even the health department complemented the walk-in. Thanks again for a job well done."

Sue Schnaitman

Red Arrow Restaurant, Fremont, IN
"I have no doubt that investing in our trailer has been beneficial to our Catering Business and would highly recommend "Polar King" as a reputable company that builds a great refrigerated Catering Trailer."

Dennis Langhoff

Subway Multi Unit Franchisee - Lonsdale, MN